NSQ36WW Stepper Wall Washer V2
NSQ 36 Stepper wall washer is an in-ground recessed luminaire for
illuminating sculptures, facades, etc.
It is highly durable, provides uniform and hight light, and comes in a variety of modifications. Tilt ability allows for versatile application, while dimming and color control helps solve the most challenging tasks.
Material: Stainless steel
Dimensions: W400xH320xL200 mm
Connectors: 3-5 PIN
Weight: 3.2 kg ± 5%
Rotary Angle: 0 ÷ 180°
IP Rating: IP67
Operating Temperature: -40 ÷ 50 °C
Start up Temperature: -20 ÷ 50 °C
Lifespan: 50 000 hrs
Lighting Source: High Power LED
LED Quantity: 36 pcs
LED Colors: Pure White, Warm White, Amber, Red, Green, Blue, RGB
Input Voltage: 100 ÷ 240 V AC
Working Voltage: 24 V DC
LED Current: 350 mA
Power Consumption: 40 W (max)
Beam Angle: β=10/10º, 15/15º, 25/25º, 40/40º, 60/60º
Projection Distance: 10 ÷ 20 m
Signal Standard: DMX512
Control System: Manual and remote control possible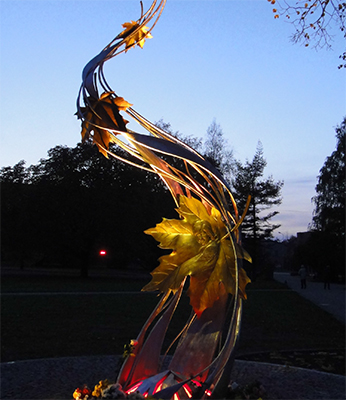 Conformity with RoHS Directive 2002/95/EC - Pb. Cd. Hg. Cr+6. PbDSs 6 substances complies to RoHS standard.