SuperSlim Wall Washer W50
LED Wall Washer are ideal for indoor or outdoor architectural lighting.
It is the perfect solution for illumination of the walls in your homes, hotels, clubs, mansions, theaters, casinos, shopping centers, gardens, bridges, theme parks and entertainment plazas etc.
Ease of directing the light to the right spot with 180° rotary angle (with optional mounting gear);
Long life span up to 50,000 hours with high quality LED's;
Waterproofed die-casting aluminum alloy housing;
High efficiency PMMA optical lens;
UV-protected polycarbonate cover
Chip type: High Power LED
Optics: Narrow beam, wide beam, custom
Available color tmp: 6500K, 2800K, custom
LED Quantity: from 1 pcs up to 40 pcs.
Housing material: Custom by request
Lifespan: ≥50 000 hours
Dimensions: L(custom)xW36-50 xH36 mm
Connectors: Custom
Weight: from 0.45 kg
Working temperature: -20 ÷ 50 °C
Humidity: up to 90%
IP Rating: IP65
Input voltage: 110 ÷ 220 V AC
Power consumption: from 1.2 ÷ 40 W
LED operating current: 350 mA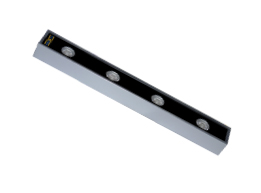 Conformity with RoHS Directive 2002/95/EC - Pb. Cd. Hg. Cr+6. PbDSs 6 substances complies to RoHS standard.
Konflikta gadijuma ar
online kazino latvija
, jebkurs kazino klients var versties iestade, kas izdevusi azartspelu darbibu licenci, un lugt vinu rikoties ka tresa persona.